Every Short & Sweet is a multi-planar, total body workout in 20 minutes or less. This, our very first S&S, was built with the IDEA Exercise Library and Workout Builder, a great tool for IDEA fitness pros. And, you can save and share your workouts with clients!*
Warm up and cool down on your own. Perform each exercise for 30 seconds and unilateral exercises 30 seconds per side. Keep your transitions short and sweet, too, and five rounds should take no more than 20 minutes. Consult your doctor before exercising. Enjoy!
---
Click on the image below or HERE for details, videos, descriptions and printouts of the complete Short & Sweet Workout #1.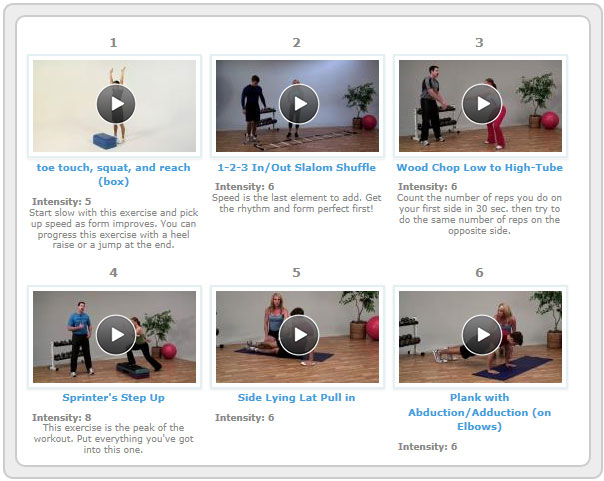 Check back often for more Short & Sweet workouts. Click HERE to see them all.

* The IDEA Exercise Library and Workout Builder is another powerful tool for fitness professionals. Membership is required. Join today!